April turned out to be a great reading month--I enjoyed all of these books. Click the title to read my full, more detailed reviews at
Marie's Book Garden
...these are just brief snapshots.
Fiction
The Last Memoirs of Jane Austen, by Syrie James
I was surprised by how much I enjoyed The Lost Memoirs of Jane Austen.
I've always enjoyed epistolary novels, so that helps. This book purports to be Austen's lost memoirs and tells about her unrequited great romance. I enjoyed the way she described her close relationship with her sister Cassandra and also her independence.
I recommend it for Jane Austen lovers!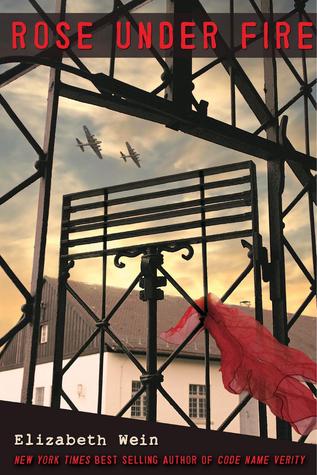 Rose Under Fire
, by Elizabeth Wein
By the author of my #1 favorite last year Code Name Verity, Rose Under Fire is another novel set in World War II illustrating soul-deep friendships among women.
Rose is an American ATA pilot and poet who gets captured by the Nazis and deposited in Ravensbruck, where she befriends Russian, French, and Polish women. She is especially drawn to the "Rabbits," the Polish women who were the subjects of the Nazis' horrific medical experiments.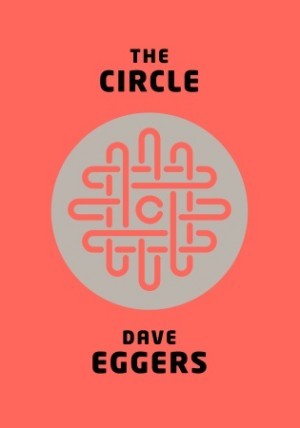 The Circle,
by Dave Eggers
The Circle is like a 1984, updated to the Internet age. Young Mae Holland is thrilled to land a job at The Circle, which is like a combination Facebook/Google...a company for the cool kids. As a main character, she falls a little flat. But this book is not so much about character development as it is biting satire and a parable for our like-and-tweet-obsessed, voyeuristic culture. As each of The Circle's projects are unveiled, what initially sounds like a good, democratic, society-improving idea turns out to be creepy and sinister, reducing any shred of privacy we have left. This book made me question the time I spend on the Internet and how I too have gotten sucked into wanting "likes" or shares. It's about our need for instant gratification, coupled with our desire to know everything about everyone. Sinister and thought-provoking.
Nonfiction
Pope Francis: Untying the Knots is the first in-depth book on Jorge Mario Bergoglio. Vallely wrote it after traveling to Argentina to interview those who knew him well and investigate the claims that the Pope did nothing to prevent the kidnapping and torture of two priests during the Dirty War. I'm fascinated with Pope Francis' transformation as a young man: he began as an arrogant, dictatorial leader who was also extremely conservative.
I used these uncommon, beautiful, sometimes deliciously irreverent prayers as my focus for the
April A to Z Blogging Challenge
. Each day in April I featured one of these prayers...from homages to doctors, nurses, the pope, the Girl Scouts, IT professionals, proofreaders, and nuns...to angry prayers at Osama Bin Laden and texting drivers...he celebrates the miracle and muddle of ordinary life in a most beautiful way. The Daily Beast calls him "a writer to be ignored at your own peril."