Oh my poor neglected blog! I hope to return to you soon!
Here's what I read in May.
For full reviews of these books (these are just excerpts of the reviews), click on the title to go to
Marie's Book Garden
.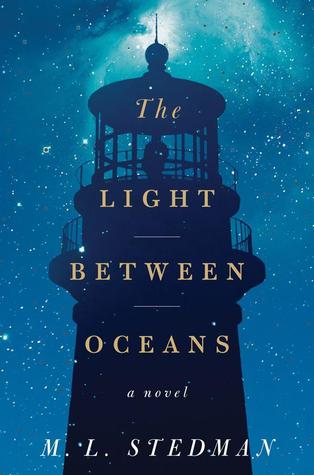 The Light Between Oceans
, by M.L. Stedman
Tom Sherbourne, returned WWI vet and introvert, signs up as lighthouse keeper on remote Janus Rock in Australia. Then he gets married and takes his wife Isabel to the lighthouse. At first she loves it, but then she experiences two miscarriages and a stillbirth. Racked with grief, she's also told that she has entered menopause and she won't be able to have any more babies. When a boat washes ashore with a dead man and a live baby, the couple decides to keep the baby and not tell anyone. Tom is uncomfortable with the idea, but Isabel persuades him. They both fall in love with "Lucy," their adopted baby, and claim her as their own. If you like books laden with ethical dilemmas and no easy choices, you'll enjoy this beautifully written novel.
House of Prayer No. 2
, by Mark Richard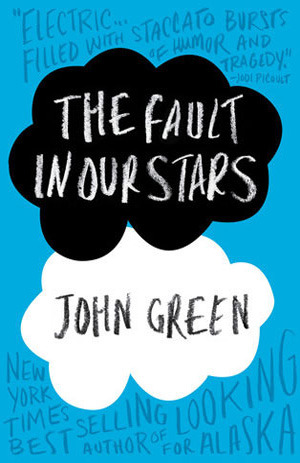 Clearly, Mark Richard has a gift for writing. The end of this memoir made it all worth while for me, but my mind wandered a bit along the way. I found it awkward that the book starts out in third person and then goes into second person, making the narrator appear detached...as if he's observing his disaster of a life from afar, absolving himself of any responsibility. As a child, he's labeled as "special" because of his deformed hips and spends a great deal of time in charity hospitals. It's a wonder he made it to adulthood, with some of the risks he took. Although the book was lyrically written, I was looking for something more compelling.
People either love this book or hate it (calling it cancer porn). I am one of the lovers, and I'm looking forward to seeing the movie and crying my eyes out.
So this book is about two teenagers with cancer. It's a love story. Hazel and Gus are keenly intelligent, down to earth, bookish, and unconcerned with what other people think of them. They have strong family connections, and they fall in love over a book. What's not to love? No spoilers here, but be warned: it's unflinchingly, heartbreakingly sad. It's also raw and honest about cancer.
Happy reading!